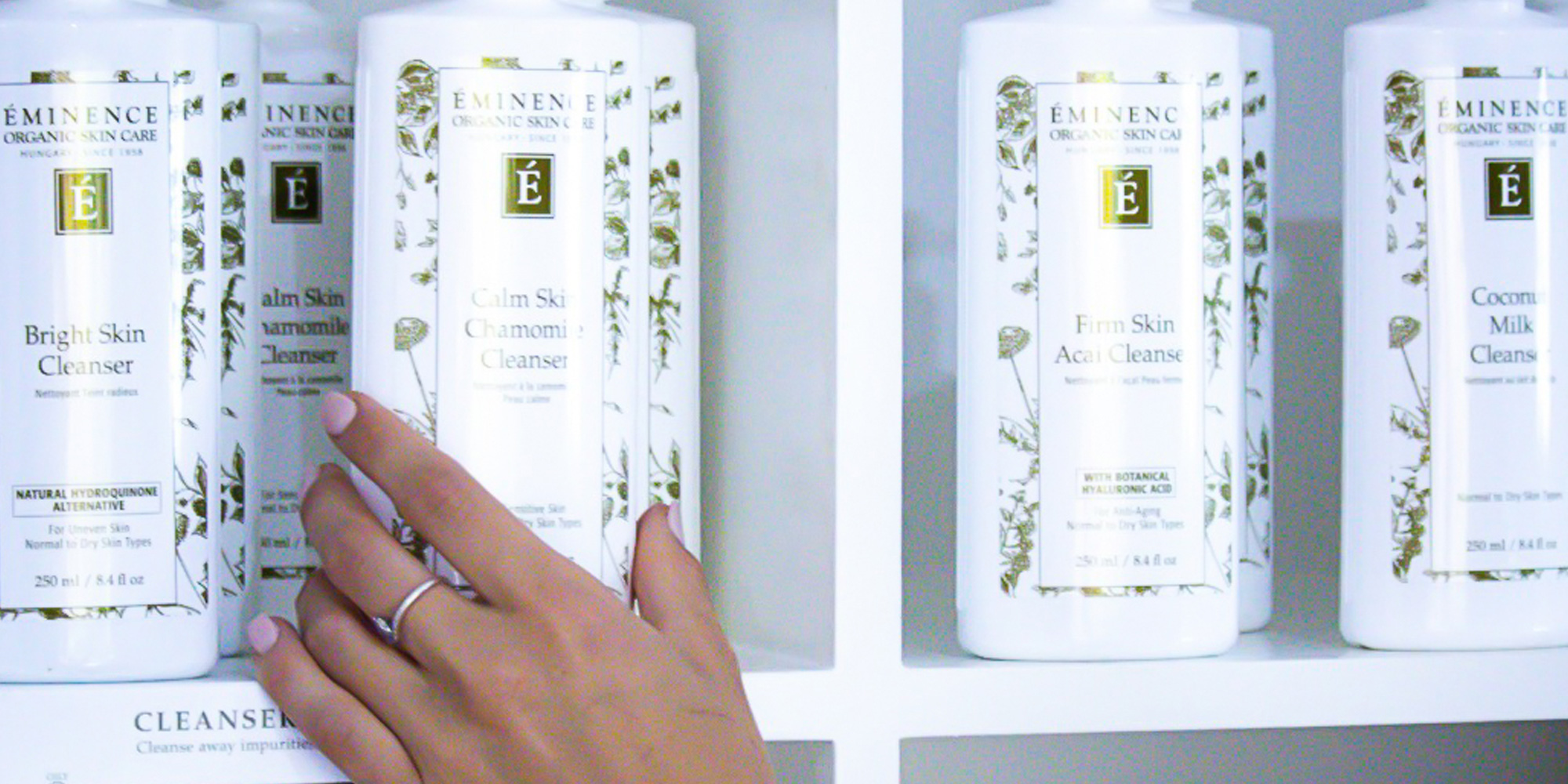 Facials
Facial treatments are our specialty at Soul Skin Spa. With an abundance of knowledge and specialised treatment products, we look forward to transforming your skin. Choose one of our facial treatments and enjoy a tailor-made facial just for you. Our 60 min + facials include face, scalp, arm, and foot massage.
Eminence Organic Spa Facial
Using the finest natural, organic and biodynamic ingredients we give you the most powerful organic skincare products in the market today. A full skin analysis will ensure you receive the perfect facial for your skin and includes an enzyme treatment.
45 min.  $100
60 min.  $130
75 min.  $155
90 min.  $175
Signature Chakra Soul Skin Facial
An indulgence that exceeds all expectations, nurturing your senses and skin on every level. Wildflower essences, the finest aromatherapy oils and purest organic skincare  applied with a caring and deeply relaxing touch. While naturally revitalising the skin, we balance the bodies inner energies using the ancient Ayurvedic healing art of Chakra Balancing.
Natures Botox. This proven and effective wrinkle treatment works like Botox to smooth wrinkles and banish fine lines. Your skin will love our intensive anti-ageing infusion of pure collagen, myoxinol and peptides working together to give your skin a dramatic anti-ageing result while you relax to a divine facial with a hand, foot and scalp massage to soothe your soul. Finishing with a marine collagen elixir drink to further boost the anti- ageing process.
An innovation in anti-ageing for facial contouring, toning and firming of your skin. Increase your skincare absorption by up to 49% with our beautifully combined treatment of microcurrent and tailored facial therapy. The result of energising the skin and facial muscles will have your skin looking instantly stronger, firmer and lifted in its appearance.
45 min.  $110
75 min.  $165
90 min.  $185
Reverse the damaged caused by a modern lifestyle with a cascade of micronised nutrients that revitalise every skin cell on your face, neck and décolletage. Pure vitamins of A, C, E and essential minerals are delivered with medical grade oxygen gas to the skin give you a result that is instantly nutrient enriched and rejuvenated, glowing with good health and looking younger and younger with every treatment.
This treatment is an easy pick me up facial for when you are on the go, and have specific skin concerns that require results in limited time.
Spa Review

The best spa experience I've ever had. Would recommend!
What a place! Fantastic facial and massage! And the most beautiful atmosphere and Jen was perfect!
What a wonderful place. Friendly staff, delicious food, a great retreat. My friends and I will definitely come again.
The most wonderful experience. So calm, fantastic treatment. Will be back soon.