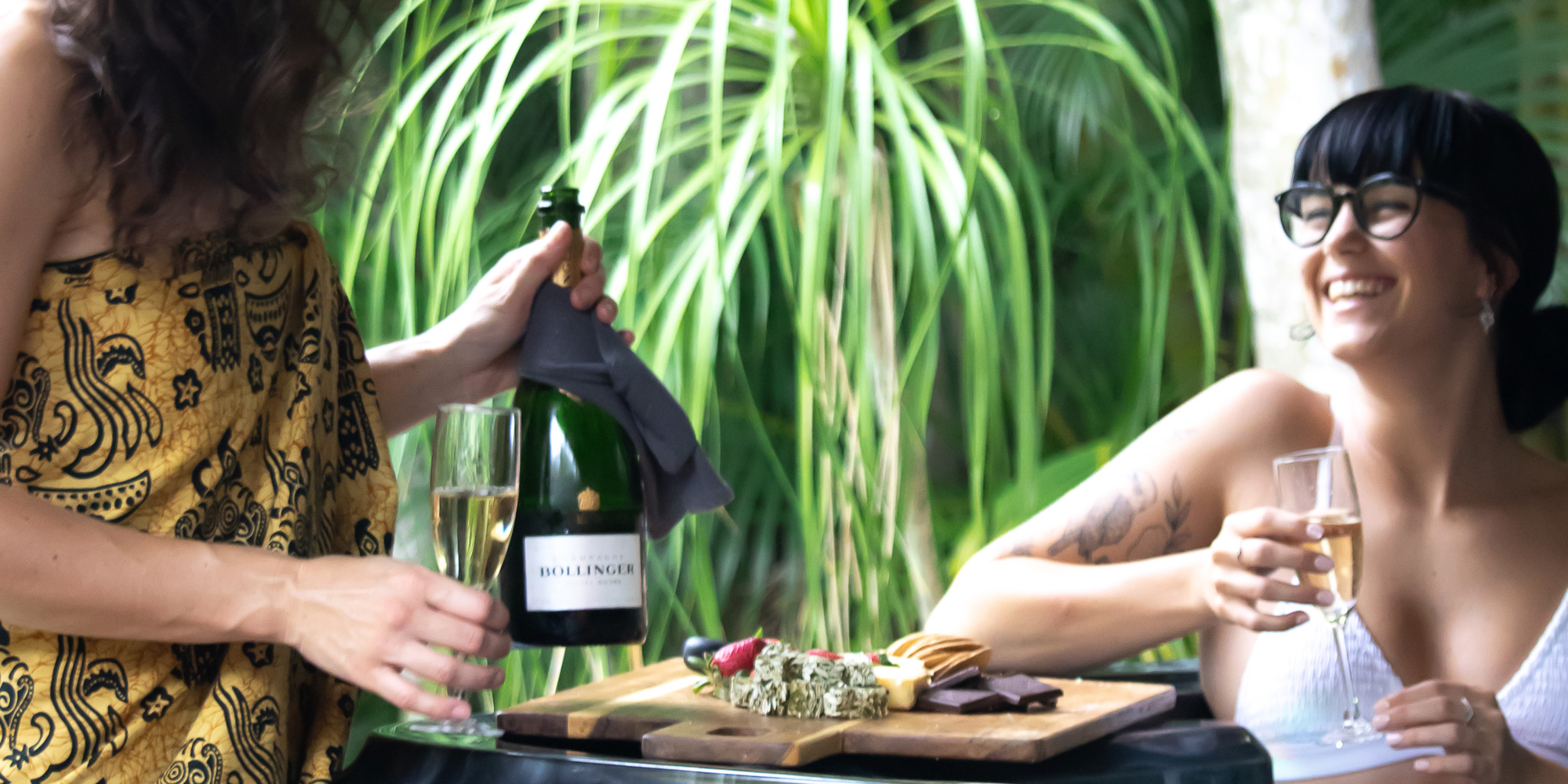 Spa Parties
Soul Skin Spa Parties are a popular choice for any special occasion or simply a get together day at the spa. Celebrate and indulge in our relaxing day spa facilities. Created for 3 or more people. Bring your own champagne and nibbles. Enjoy exclusive use of our infrared sauna, therapeutic spa and saltwater pool for the duration of your group booking.
Spa Party Options
Choose from one of our 30 min. 60 min. 90 min. or 120 min. treatment options listed below. You can mix and match any of these to create your own combination when you choose our 60 min. 90 min. or 120 min. spa party.
: Organic Spa Facial
: Wildflower Massage
: Kahuna Massage
: Deep Tissue Massage
: Remedial Massage
: Organic Body Polish
: Hair and Scalp Treat
: Soul Foot Therapy
: Spa Pedicure
: Spa Manicure 
30 min treatment $110
60 min treatment $150 *Our most popular option.
90 min treatment $190
120 min treatment $230
All prices are per person. We also offer a $50 option to come along and enjoy the facilities without treatment when you are joining a Spa Party.
Our spa is a place of wellness and relaxation. We ask you please to keep your voices to a minimum and allow yourself and others to immerse in our beautiful environment of nature, healing, and rest. A $50 non-refundable deposit per person is required to confirm your spa party booking.