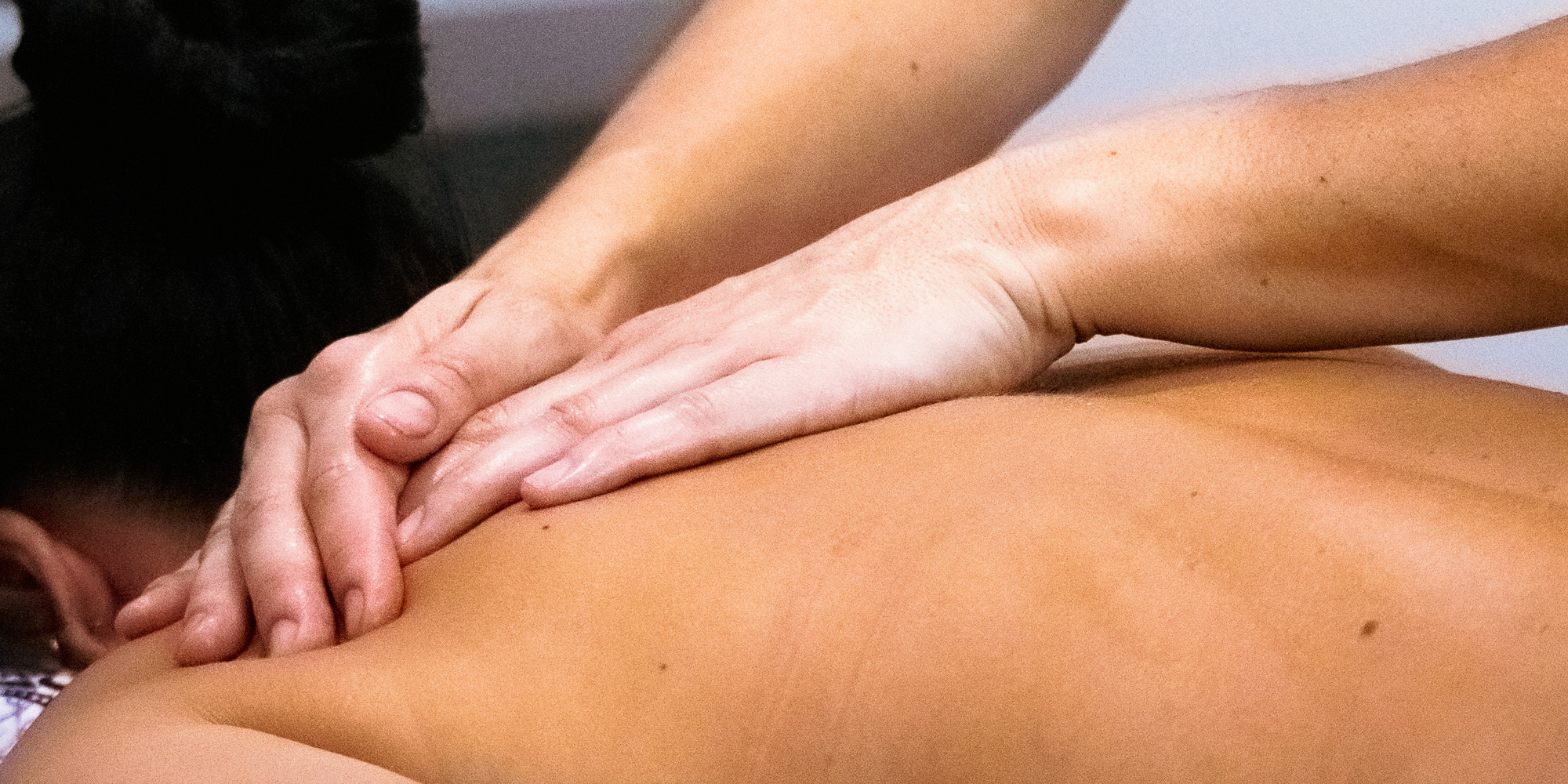 Massage
Allowing our mind to escape and our body to regenerate is essential to maintaining a healthy life. Do this by looking after yourself with one of our many massage therapies that take the best of traditional health styles and the ancient wisdoms of healing. Your body, mind and Soul will feel renewed and ready to take on your world with a massage designed especially for you.
A flowing massage, with warmed organic coconut oil massaged gently into your muscles, helping you to relieve any nervous tension you may have after a particularly stressful week. Feel your body and mind drift to a place of peace.
30 min.  $80
60 min.  $120
90 min.  $160
Aromatherapy & Wildflower massage
Completely unwind with a body treat in tune with your element and escape to a blissful slumber. We start with your personal wildflower remedy, then nurture and massage with your personalised aromatherapy blend matched to your individual needs. It is easy to let go and release all the stress and tension of modern day living.
60 min.  $125
90 min.  $165
Indulge your senses with smooth and warm volcanic stones massaged over your body with warming oils and hands to melt away tension and instil a deep sense of nurturing and relaxation. Essential for inner and physical wellbeing.
60 min.  $160
90 min.  $190
Your muscles will melt to the slow strong strokes used to reach the deeper layers of your muscles and fascia. We will massage your body with a remedy of herbs and magnesium to soothe your sore and achy muscles.
30 min.  $85
60 min.  $125
90 min.  $165
You will be deeply relaxed, while we massage you on your physical, emotional and spiritual levels.  This Hawaiian full body massage is a rhythmic flow engaging in the movement of energy essential for healing your soul. Wonderful for releasing emotional blockages and tension.
60  min.  $125
90  min.  $165
120 min. $220
A mum to be, dream massage. Lay on your tummy and let your body feel weightless with our purpose made pregnancy bed. You and your baby will feel so comfortable and relaxed you may actually drift off and enjoy a peaceful rest. We use organic coconut oil and purest shea butter to nurture and massage your body leaving you relaxed, nourished and rested. Please advise at time of booking, your due date.
This treat is heaven if you are feeling weary and fragile. Begin this mindful journey to tranquillity and inner balance with the healing touch of an Aromatherapy & Wildflower massage. Complete your journey with flowing energy movements and wildflower healing essences delivered lovingly to your chakra centres, opening your heart, realigning your mind, body and soul.
90 min.   $165
120 min. $220
Sound Scape Massage Journey
A divine healing journey of relaxation massage combined with crystal bowl sound therapy to carry you into a deeper state of melodic bliss. This therapy does wonders for those who have difficulty with stress, anxiety and releasing built up emotions. A truly remarkable experience.
If you have muscle tension or chronic pain this may be for you. Your therapist will assess and locate where you need treatment and will tailor a massage to help repair damaged areas of your body, returning you to better health. Conditions such as sciatica, carpal tunnel, stiff necks, headaches, injuries and many more body troubles can be eased.
30 min.  $85
60 min.  $125
90 min.  $165
Spa Review

The best spa experience I've ever had. Would recommend!
What a place! Fantastic facial and massage! And the most beautiful atmosphere and Jen was perfect!
What a wonderful place. Friendly staff, delicious food, a great retreat. My friends and I will definitely come again.
The most wonderful experience. So calm, fantastic treatment. Will be back soon.