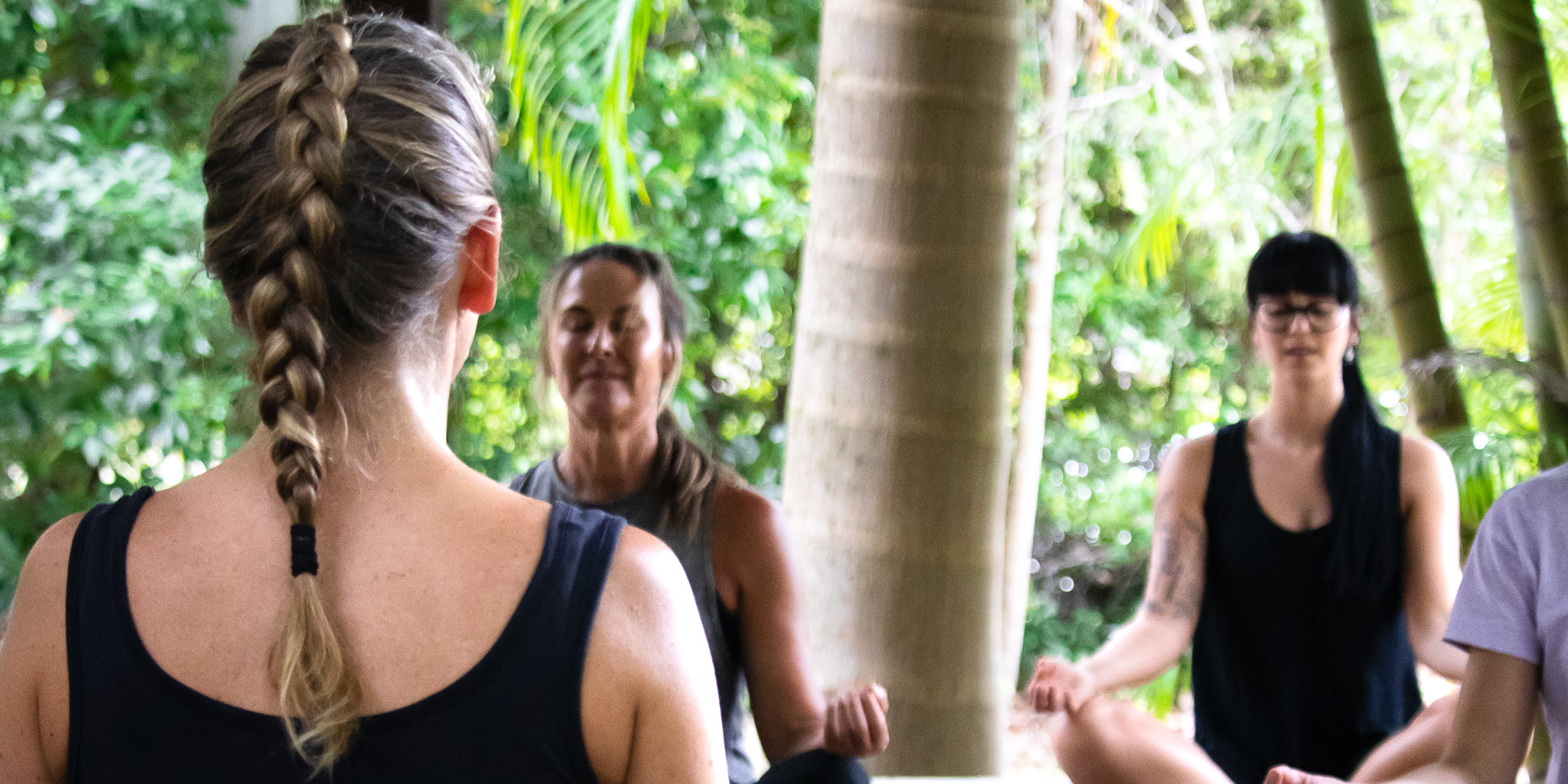 Yoga & Meditation
Yoga classes are held in our beautiful Balinese style deck, amongst the sound of birds, fresh air, and lush gardens where you will feel comfortable and relaxed in our small and private group.
Yoga Classes
Our classes are created for all abilities, where you can experience a journey which offers nourishment for both body and soul through a soft and comfortable flow of movements. Every class finishes with a short meditation. Each practice is inspired by words of wisdom and ancient philosophies to nurture the soul. Stay on for a relaxing cup of herbal tea on our tea deck.
90 min. $20
Add a healing sauna 30 min. $20
Class Details
We practice yoga and meditation every Tuesday and Thursday morning at 9:00am. We ask you to please arrive 10 min. beforehand and wear clothing that will feel comfortable to bend, stretch and move freely in. Please if possible, bring your own yoga mat and water bottle.
Bookings are essential, we like to keep our groups small and focused. We also offer private yoga classes for yourself or a group of friends, family, and colleagues, please send an email or give a phone call and we will be happy to help.